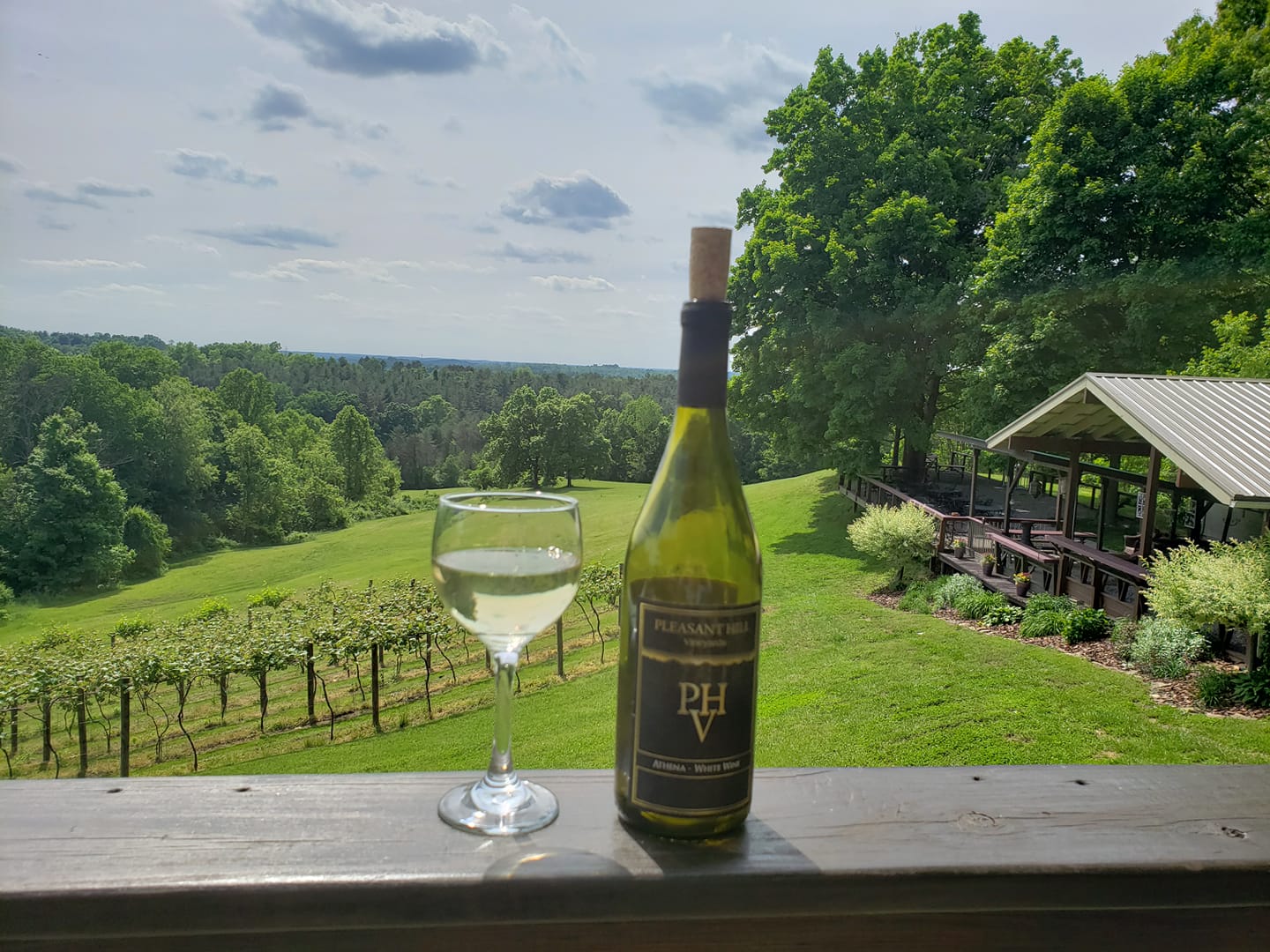 The Mammoth Wine Trail
What do you do when you work with almost 40 wineries across the State of Ohio and you love all things wine? Well, you create the Mammoth Ohio Wine Trail! The wine trail is representative of the 37 wineries who partner with Mammoth for their wine, cider and beer labels, and have tasting rooms you can visit. The Mammoth Wine Trail covers every corner of the great state of Ohio, and many are clustered close together, making for a great day trip visiting several wineries at once.
Our partner wineries are supportive of the wine trail because it benefits them as well. Mammoth promotes the wine trail and provides the brochures and maps for the wineries to distribute to their guests. Mammoth also provides social media mentions and information on our website (eh um…like this blog).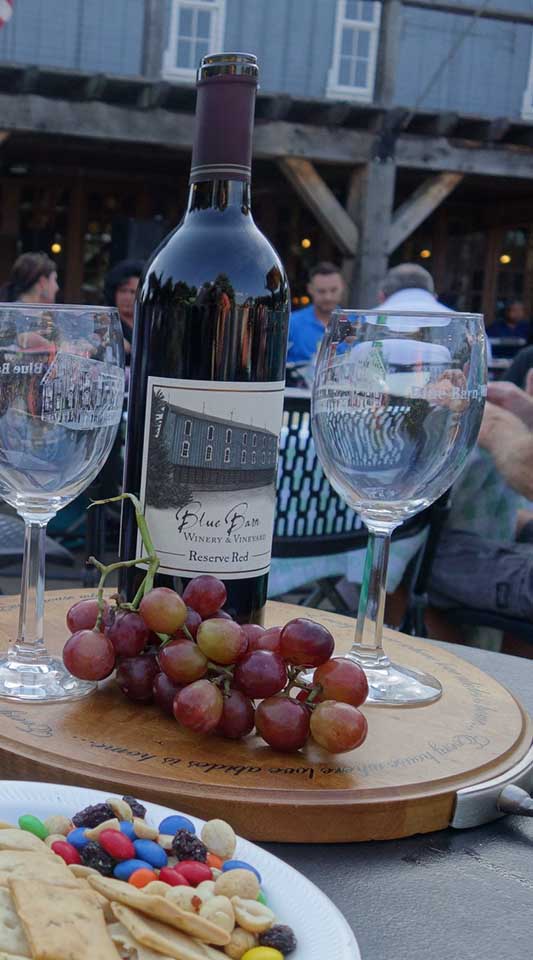 In the rolling hills of souther Wayne County in Northeast Ohio, a historic blue barn sits among gardens and trees next to a relaxing pond. Visit the site for photos of the 1860's Dutch-build barn, then visit the winery!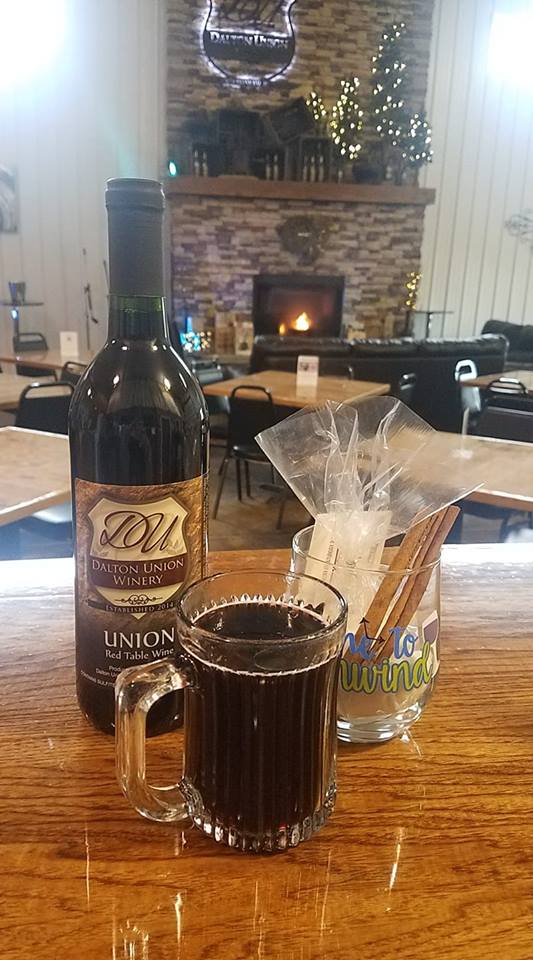 Both a winery and brewery, Dalton Union invites you to enjoy the relaxing Ohio countryside with wine, hard cider, mead or a craft beer. Enjoy live music every Saturday night and some delicious eats from a few of Columbus' famous food trucks.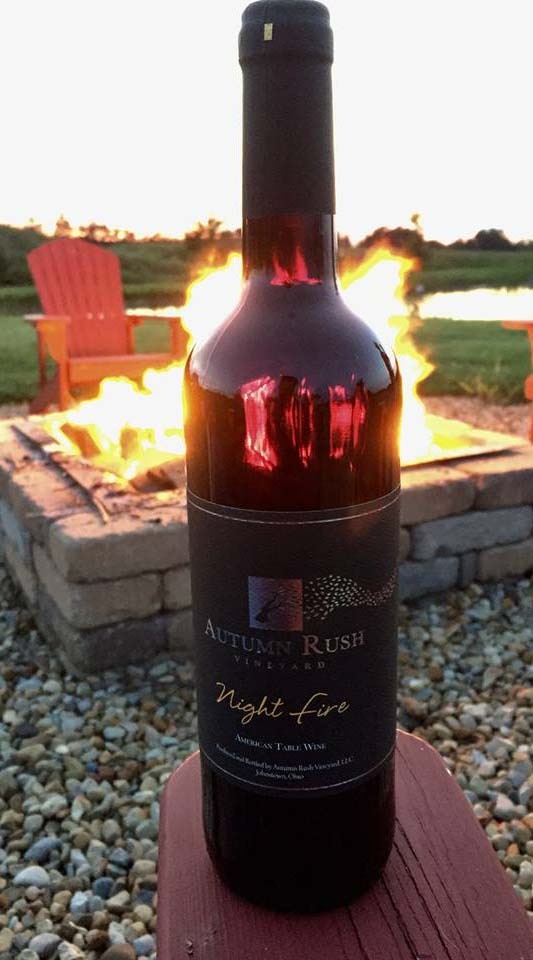 Located just north of Columbus in the beautiful rural area of Johnstown, Autumn Rush takes a natural approach to cultivating the land, producing award-winning wines from three outstanding grape varieties. Check out their calendar for music and art events throughout the year.
Connecting Ohio Wineries
Camieo Adams, owner and vintner of Vinberige Vinyards said "Vinberige Vineyards' vision has been to create a unique experience for our customers from every aspect, including our wine labels. The Mammoth wine trail connects us to wineries with similar concepts resulting in a broader customer base and a great experience for wine trail participants. Mammoth does an excellent job with their marketing materials by providing trail brochures to all participating members to be displayed in their tasting rooms and by participating in various wine conferences and festivals. Their efforts to directly interact with potential wine trail participants and furthermore promoting Ohio wineries sets them apart from so many other companies. We always enjoy seeing the Mammoth team at so many local events."
All of our advertising encourages visitors to the wineries to follow the winery on social media. For our winery partners, it's a win-win!
The Mammoth Packaging Wine Trail Map
Whether you're in the Northeast corner of Ohio in the Lake Erie Wine Country or in Central Ohio, you can find a great selection of wineries. Sip a glass of Sweet Lakeview at the Buckeye Lake Winery sitting in an Adirondack chair on the edge of the lake. Or relax with the hillside views of the Pleasant Hill Vineyard in Athens with a glass of their Athena.  In the heart of Ohio, you can find Plum Run Winery in Grove City and their executive chef menu and a little further to the north, Soine Vineyard in Powell.

Rainbow Hills Winery
Rainbow Hills Winery is an impressive outdoor getaway complete with outdoor dining, live music and a beautiful bed and breakfast. Look for it at #35 on the trail map!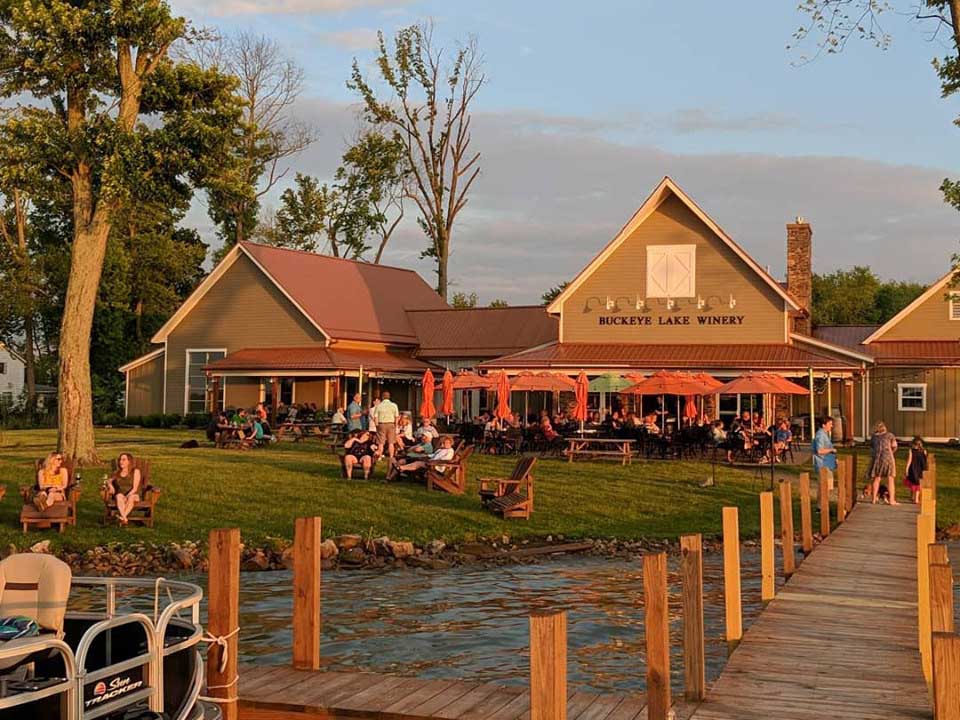 Buckeye Lake Winery
Buckeye Lake Winery brings the relaxing atmosphere of Napa Valley home to Ohio, creating outstanding wines from growers in Napa Valley, Russian River Valley, Sonoma and Lodi. Relax by beautiful Buckeye Lake with a delicious array of wines. Find it at #4 on the map.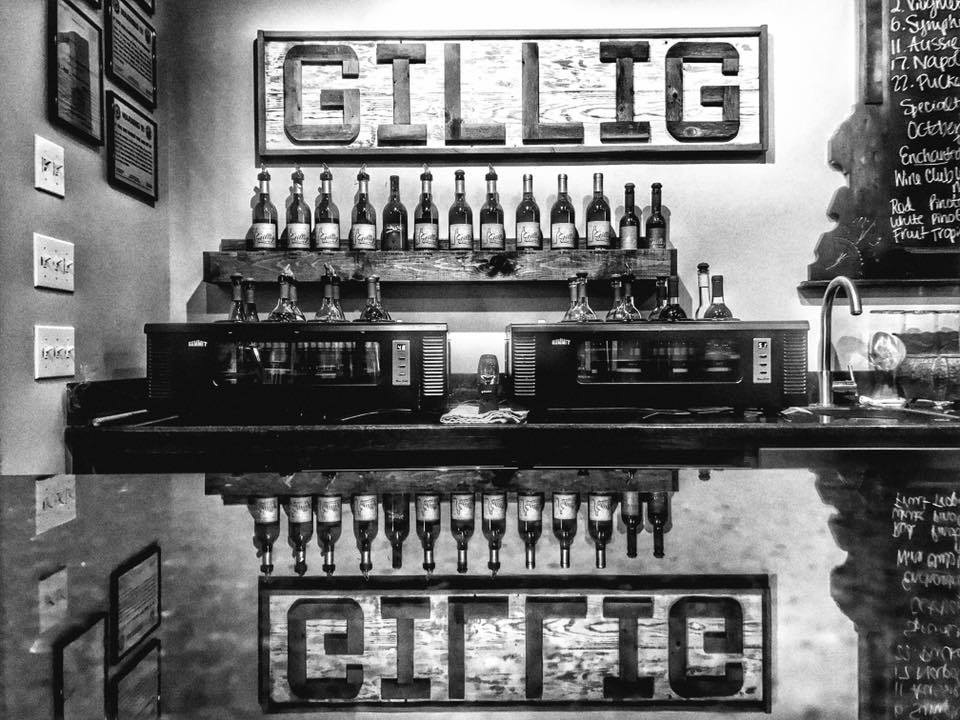 Gillig Winery
At Gillig Winery, wines are crafted from grapes sourced globally – California, Italy, France, New Zealand, Chile and Germany. This stop on the Mammoth Ohio Wine Trail lets you enjoy over 50 different kinds of wines in a fun, welcoming environment. Stop by #8 on the map!
The Mammoth Packaging Wine Trail Contest
We like our wineries so much and want you to visit them, we even created a quarterly contest! All you have to do is visit any of the partner wineries on the trail, follow @mammothpackaging on Instagram, follow the winery, take a picture of yourself enjoying a glass of wine and post it on Instagram with the #mammothwinetrail and you'll be entered to win one of three quarterly prizes, with the grand prize of $150 Visa Gift Card! Now that's some wine love!
Would you like to become a winery partner with Mammoth Labels & Packaging? It's super easy! We help walk you through the entire design process, from graphic design assistance, to picking out the perfect material and adhesives for your labels. Need a waterproof label, special foil stamping or embossing? You won't be alone, you'll have Mammoth right by your side!
Let's start a conversation sooner rather than later. You might be surprised at how much time and money we can save you by consulting with us first. We look forward to helping you out.