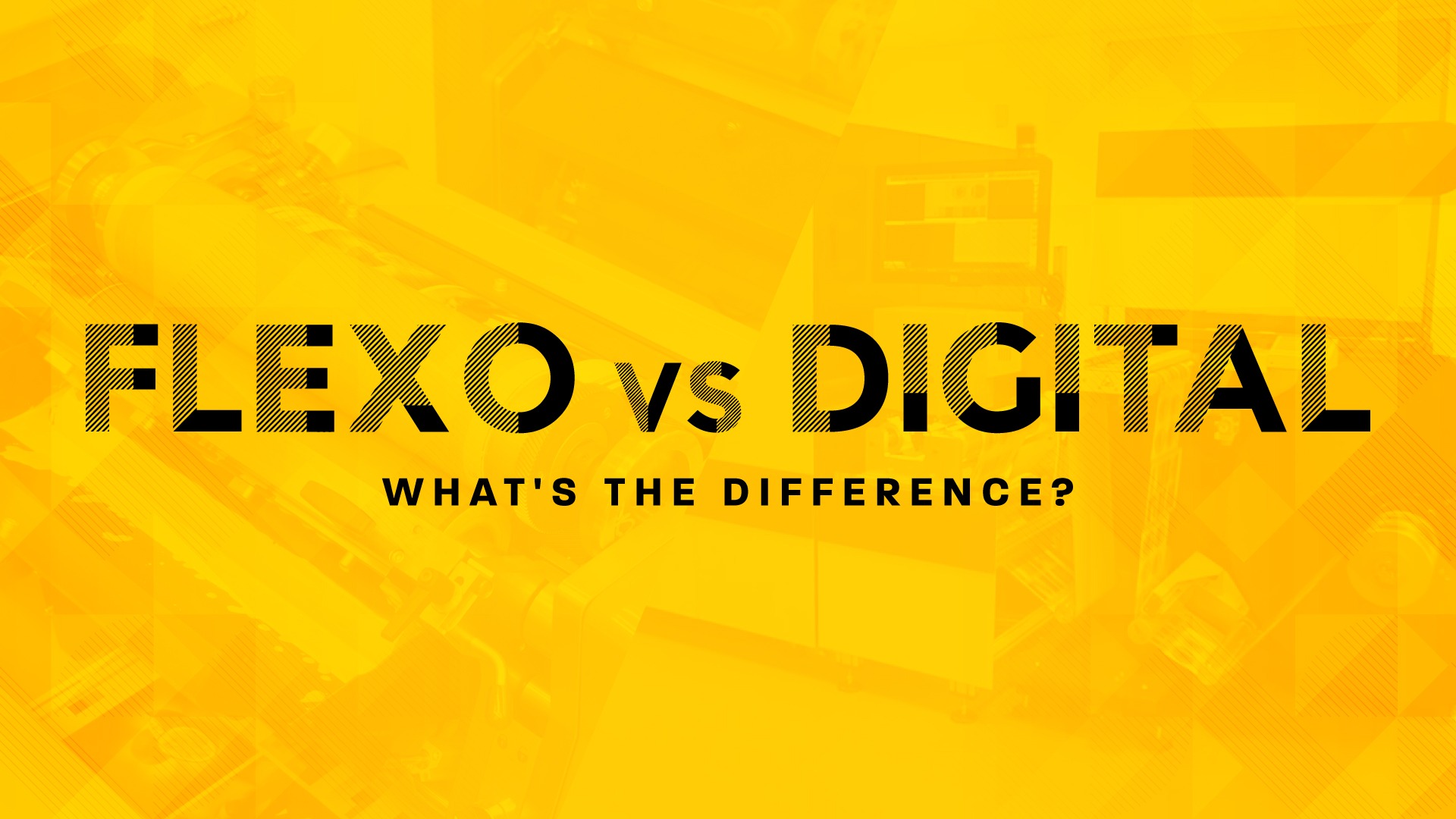 Flexo vs Digital: What's the Difference?
Product labels are a huge part of marketing for any business. They're a key factor in brand recognition, relaying important product information, and can be the difference between a customer deciding to purchase or pass, so details are important.
The decision between Flexo and digital printing for your packaging labels can be a complex one but we can make it easier. Let's go over some of the different variables to get a better idea of which is right for your needs, shall we?
Flexo label printing is like using a stamp. Ink is applied to rubber printing plates which–much like stamps–have elevated sections to form the image being printed. The plates are attached to cylinders which are then rolled over the printing surface. This method of printing is a true craft and press operators learn this trade over months and years of training.
See that pink roller with yellow ink on it? That's the rubber printing plate!
This process works with almost any label material so if you need your design printed onto a very specific surface, or need to include lamination or foiling in the process, this is a great option. Also, if you need to match an exact Pantone color, flexo printing will always be the correct shade. Flexo is also a cost effective method for long print runs.
Each color needs its own custom made plate so for intricate designs, many are required. Not ideal for short runs due to the cost.
Digital printing is when a digital image is transferred to the printing surface by applying toner to it directly. Think of a big fancy color copier in your office.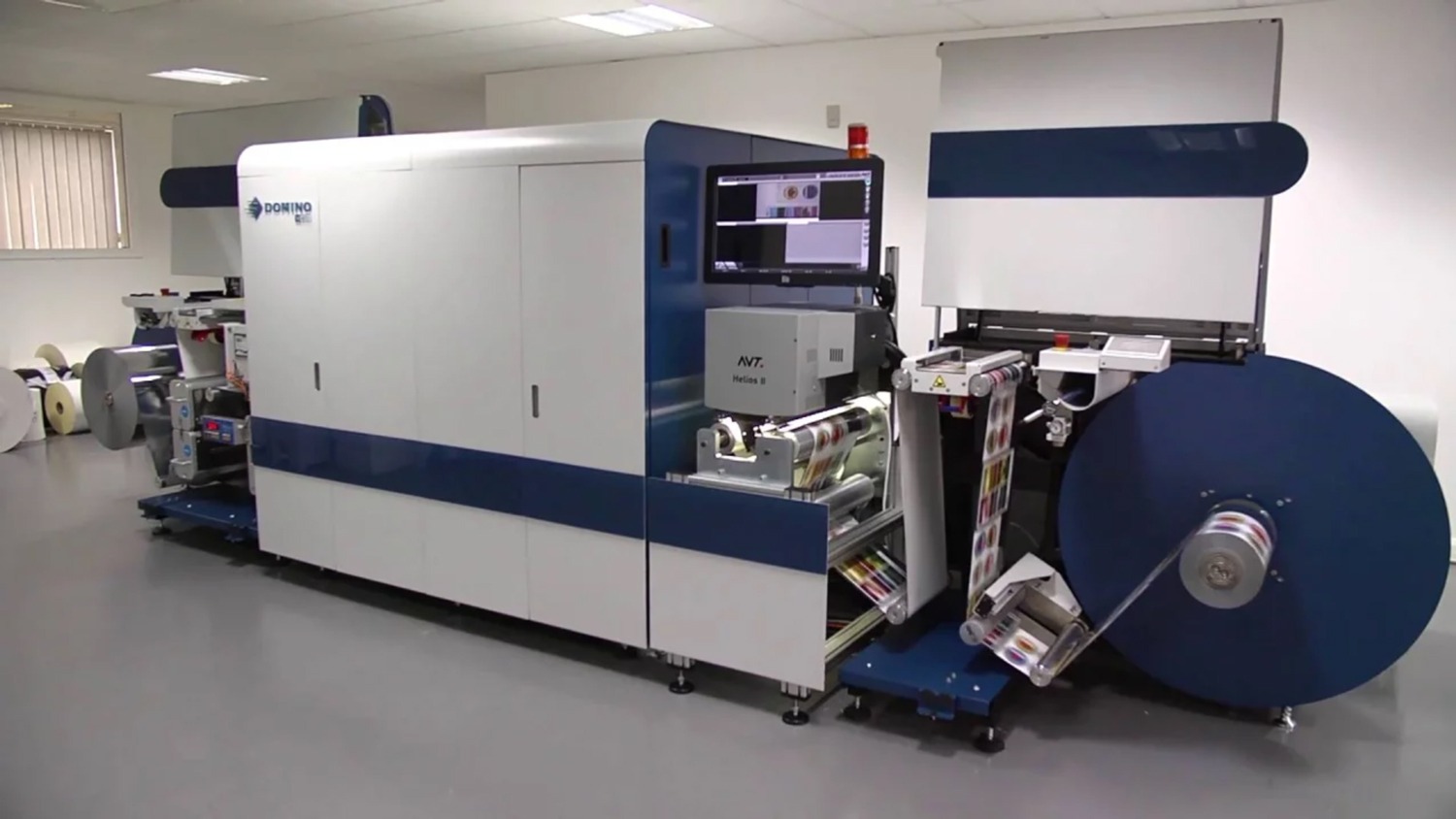 This digital press is our brand new Domino N610i. Needless to say, we're pretty proud of it!
Digital printing allows you to quickly print a clean and exact image every time in one pass without the use of plates. Also, unlike Flexo printing, you can easily make many versions of the image without needing another set of plates.
This method can only be used on certain materials and if you want to add lamination or foiling, it needs to be done by a separate process. Also, these printers use a method of mixing toners to achieve the right color so perfect Pantone color matches often aren't possible, although the color is usually very similar.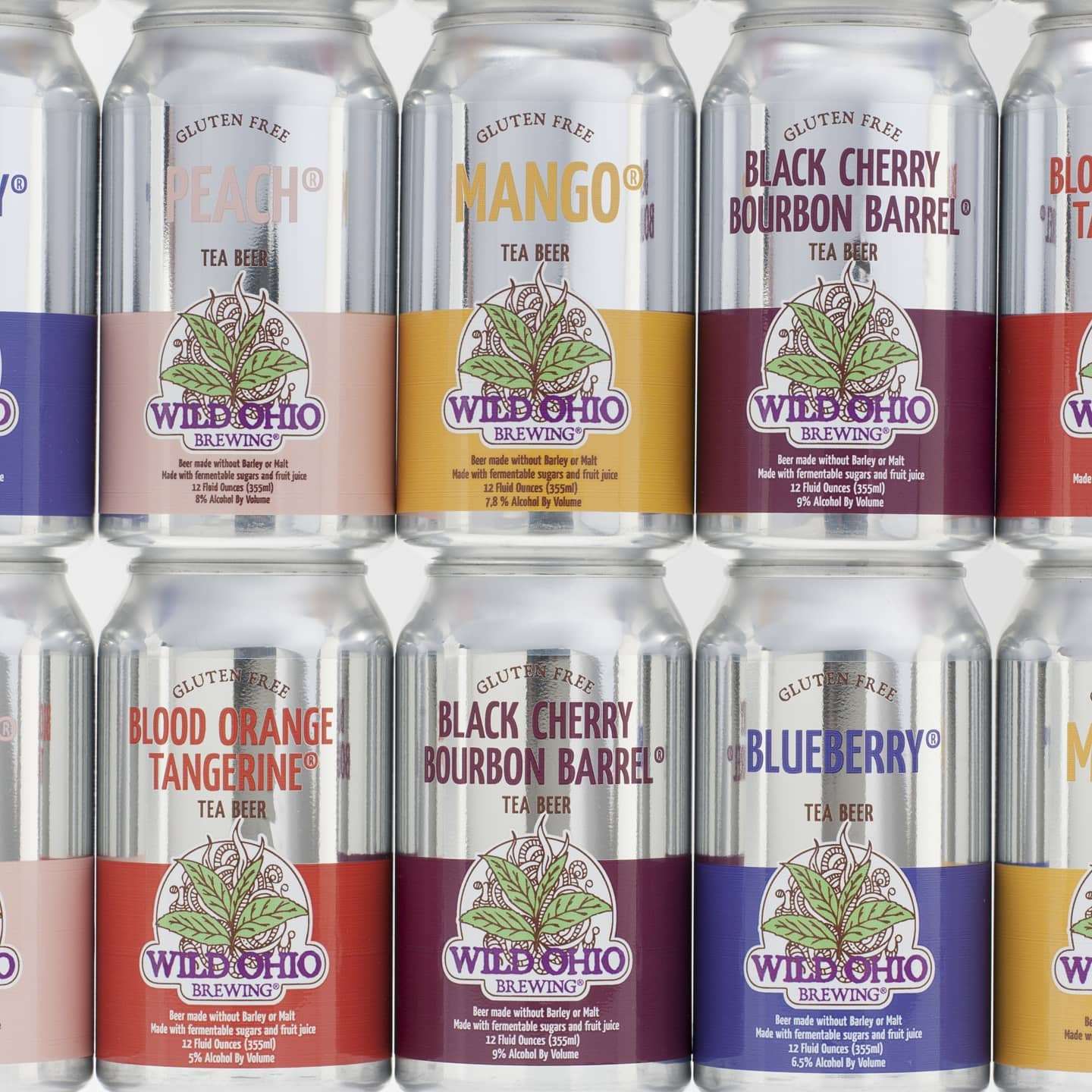 Ultimately, the right printing method for your labels will depend on which features are important to you. Also, it's important to note that digital printing is more cost-effective in smaller batches or when printing different variations while Flexo printing will be better for a single design on a larger scale.
Here at Mammoth Labels & Packaging, we understand how confusing all this can be. We're experts in both printing types and know how to give you a clear breakdown of each and help you make the right decision. Just because your labels are curved doesn't mean finding the right printing method can't be straightforward. Contact us today to get a quote and find the right method for your labeling needs!    
Let's start a conversation sooner rather than later. You might be surprised at how much time and money we can save you by consulting with us first. We look forward to helping you out.